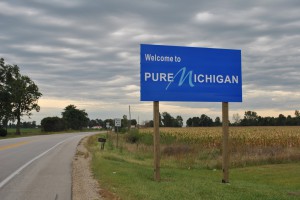 The ill-advised Pure Michigan Right to Work advertisement is the latest in a string of questionable decisions that suggest the state and in particular, the Michigan Economic Development Corporation (MEDC) don't understand the value of the brand they inherited.
The Pure Michigan brand is suffering a painful identity crisis. Why? Because there are two versions: first, there's the Pure Michigan tourism promotional campaign, which has wisely expanded to spotlight both natural resources and great communities.
I'm a big supporter of that version because the ads remind what I love about Michigan—the places, the Great Lakes, the sense of our unique assets and place in the world.