Update: SB 78 "Anti-Biodiversity Bill" passes full Senate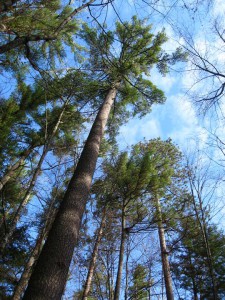 SB 78, the "Anti-Biodiversity Bill" passed the full Michigan Senate on March 5.
It was approved on what appeared to be a strict party-line vote of 26-11.
Notably, Sen. Rebekah Warren took a courageous stand against SB 78 on the Senate Floor, arguing eloquently on behalf of Michigan's history of science-based natural resource management. You can watch her statement here: http://www.youtube.com/watch?v=bYkQvY3i0a8
She also offered several helpful amendments including language that would have reinstated the original, science-based definition of biodiversity; another to keep original language saying that human activity is the primary cause of biodiversity loss; and a substitute bill that would have ensured humans could access any designated Biodiversity Stewardship Areas — an attempt to address an unfounded concern about "locking up land' often reiterated by the bill's Republican sponsor. All amendments were rejected on what again appeared to be party-line votes.
The fight for biodiversity will next move to the House Natural Resources Committee.
We will alert you when a bill is up for consideration there, but feel free to reach out to House Committee members about this issue now. They are:
For complete background on this issue, we recommend the following links:
"State Senate bill puts forests at risk of disease, pests, environmentalists say." Detroit Free Press.
"Legislation redefining conservation puts Michigan's diversity of nature at risk:  MEC Commentary." Detroit Free Press
"Biodiversity: Key to healthy forests, yet target of terrible proposed law." MEC blog Michigan Distilled
"Anti-biodiversity bill hearings continue." MEC blog Michigan Distilled