Report finds rapid growth in Michigan solar jobs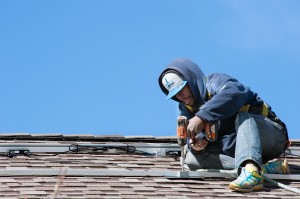 Michigan's solar industry employed 2,779 people in 2015, a 32 percent increase from 2014, according to industry data released Wednesday.
The ranks of solar employees in Michigan are expected to swell by more than 14 percent in 2016, compared to the state's overall anticipated job growth of .4 percent, according to the Solar Foundation's State Solar Jobs Census.
And, the report notes, job growth could be significantly greater in the year ahead, because the hiring estimates were based on employer surveys conducted before Congress extended the federal investment tax credit for solar in December.
Michigan ranked 18th among states for the number of solar workers, up from 20th place in 2014. California took first place with a stunning 75,598 jobs and added more than 20,000 solar jobs in 2015. Massachusetts, Nevada, New York and New Jersey rounded out the top five.
Michigan came out ahead of nearby states like Indiana, Wisconsin and Minnesota, but was topped by Midwestern neighbors Ohio with 4,811 solar jobs and Illinois with 3,483.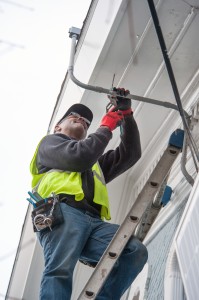 Nationally, the solar industry employs 208,859 workers, which is more than the total number of jobs in oil and gas extraction. The industry saw a more than 20 percent increase in nationwide jobs over the prior year—the third consecutive year of a better than 20 percent growth rate. Solar installation jobs pay well above the hourly wage for the overall U.S. work force, the report says.
The energy policy proposals being discussed at the State Capitol will have a major impact on the future of Michigan's solar industry. By setting clear standards for how much renewable energy we want our utilities to generate—a fair ask, since we've given them a monopoly over the electric power industry—we can support the continued growth of our solar and wind industries.
But some lawmakers want to gut Michigan's residential solar program by forcing anyone with rooftop solar to buy all of their power from their utility at a retail rate and sell back what they produce at the much lower wholesale rate. We've heard from solar installers who say that change would likely put them out of business.
Policymakers in Lansing should note the example of Nevada. There, regulators in December allowed the state's largest power company to raise fees for net metering customers and slash the rate it pays homeowners for the solar power they generate.
The result is that, in one of the sunniest places on earth, "Nevada's burgeoning solar industry quickly evaporated," the Guardian reported—part of a deluge of unflattering national news coverage. "Several companies selling, leasing or installing solar panels – including Sunrun, Vivint Solar, and SolarCity – put out news releases announcing layoffs and their intentions to leave the state."
As we've written here before, "Michigan lawmakers should acknowledge the undeniable success of our solar industry and tap into its almost boundless potential for growth. And they should make sure anyone who wants to can be part of our state's solar transformation."
###
 Photos of 2015 solar installation on MEC headquarters.