A Sensational Moon Rising Over Michigan: How to Make the Most of This Weekend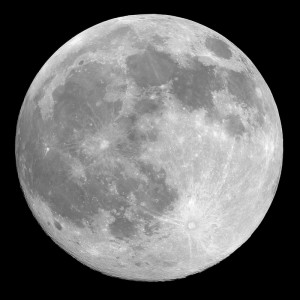 Fly me to the moon
Let me play among the stars
Let me see what spring is like
On Jupiter and Mars
-Frank Sinatra
In other words, it's almost the weekend and it's springtime. So you need a fantastic Saturday plan. Well, what could be better than a Pure Michigan enviro-chic date night watching the 'super moon' rise?
This nature-rich date idea will score high points for originality, romantic quality, cost effectiveness and sustainability levels (which is important, because women are more attracted to green behavior).
The moon Saturday is not just a full moon; it's a 'super moon'.  It will be slightly closer to earth than normal from our perspective, so it will appear 14% bigger and 30% brighter than usual. And this 'super moon' is going to be the best in the last 18 years.
Skies are expected to be clear, and it's best to view the moon in the east just as it rises, which should be around 8:30PM. It will be completely full at 11:35 PM.
So, grab a picnic blanket to sit on, and head somewhere with a view. Why not bring some locavore food and Pure Michigan wine to nosh on while you enjoy the show?
Don't know what local food to bring? Lucky for you, there are plenty of farmers markets opening tomorrow for their first Saturday of the season! Find one closest to you here.  Asparagus, spinach and cucumbers are in high season, and we even gathered some delicious recipes  for you.  Need to figure out where to grab some Michigan wine? We've got that covered for you too.
Now, go enjoy this amazing state and environment that you work so hard to protect.
And have fun!