Success! New budget continues funding to prevent lead poisoning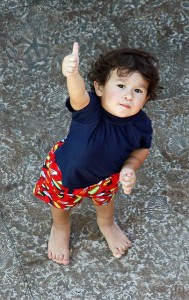 The $54.5 billion state budget approved yesterday by the Legislature includes $1.75 million for programs to prevent lead poisoning, marking three straight years of budget success by MEC and our partners in the Michigan Alliance for Lead Safe Homes (MIALSH).
The continued funding for the Department of Community Health will help to remove lead hazards from homes across the state, protecting Michigan children from the devastating effects of lead poisoning.
"I'm really proud of our team and very grateful to the Legislature for making this wise investment in our state's future," said Tina Reynolds, MEC health policy director. "Our ultimate aim is to end lead poisoning in Michigan. It's an ambitious goal and will take a lot of time and resources to achieve, but our efforts in that direction are picking up steam, thanks to the Legislature's continued support."
MEC is part of the leadership team for MIALSH, which includes public health agencies, lead-affected families, lead contractors and inspectors, environmental health organizations and the landlord community, among others.
MIALSH formed in 2010 and has been successful in educating legislators about lead hazards and advocating for state investment in lead abatement. Thanks to those efforts, the fiscal year 2014 state budget for the first time included $1.25 million set aside for lead cleanups in homes. MIALSH successfully increased that funding to $1.75 million for the 2015 budget year, and maintained that funding level for 2016, despite budget pressure created by business tax credits, growing health care costs and much-needed road repairs.
The 2014 funding made possible inspection and lead removal in 122 homes, creating a safe environment for hundreds of kids and providing job opportunities for more than 15 lead abatement contractors.
Gov. Rick Snyder is expected to sign the new budget later this month.
###
Photo courtesy Michele Truex via Flickr.