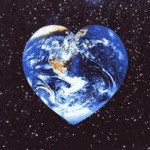 Since we love energy efficiency and clean renewable power here at MEC, it is quite appropriate that today – Valentine's Day – is the first of seven public forums on Michigan's energy policy called for by Governor Rick Snyder.
The findings will be assembled and delivered to policy makers by the end of this year as the basis for legislative action in 2014.
The last forum – in Traverse City – convenes, fittingly, on April 22. That's Earth Day, the day we celebrate the planet and recommit ourselves to protecting it. What better symbolism?
A little background.